Jordan's Top 20 Films of 2016
Oscars season is here! This Sunday, ABC will host the 89th annual Academy Awards honoring achievements in film-making from the year 2016. It also just so happens that I watched pretty much everything that came out last year, so I figured I'd write a post ahead of the Oscars celebrating my favorites. Of this year's nine best picture nominees, seven of them made my top 20 (
Hell or High Water
and
Lion
are also excellent), but like most years, my list looks quite different than the Academy's. I like to think my tastes are pretty eclectic, so there should be something here for everybody. Or just trust that my taste is exquisite and watch all of them.
HONORABLE MENTIONS:
Hush: a home-invasion thriller with a deaf protagonist
Other People: written/directed by SNL head-writer Chris Kelly
The Meddler:
Susan Surandan is adorable!
Paterson:
Adam Driver's a bus-driver/poet in this poetically naturalistic film
The Jungle Book:
a masterpiece of motion capture technology, and my mom loved it!
Dr. Strange:
not just a drug trip; also one of Marvel's best origin stories yet
Rogue One:
I liked
Force Awakens
a bit more but RO is a great addition to the SWU
The VVitch:
grim, atmospheric, upsetting and flawlessly executed
The Lobster:
weird, but, like... in a good way?
Green Room:
unbearably tense and irresistably clever. RIP Anton Yelchin
The Nice Guys:
Ryan Gosling! Russell Crowe! Shane Black can
write
a buddy comedy!
Hello, My Name is Doris:
Sally Field is adorable!
The Invitation:
a slow-burn low-concept psychological thriller
Queen of Katwe:
chess never looked so cool!
Love and Friendship:
Kate Beckinsale can act! Jane Austin can be funny!
Don't Breathe:
gross but amazing
Popstar: Never Stop Never Stopping:
so much funnier than you're imagining
What a year for movies! And now, the real show!
20. Edge of Seventeen

Coming-of-age movies are some of my favorites, but outside of the John Hughes oeuvre, most of them center on adolescent males. The last few years in particular have suffered from a dearth of female-centric coming-of-age stories, so expectations were high for Kelly Fremon Craig's
Edge of Seventeen
(especially since it's named after a killer Stevie Nicks song). Thankfully, with Oscar nominee Hailee Steinfeld playing protagonist Nadine Franklin, the whole things comes together with a lot of heart, humor and earnestness. Woody Harrelson also plays a delightfully sardonic, put-upon mentor figure. For a feel-good film very much in the John Hughes tradition, definitely give this gem a watch.
19. Kubo and the Two Strings

Nominated for 2 Oscars, for Best Animated Feature and Visual Effects
In a year full of unexpectedly theological films,
Kubo and the Two Strings
stands out for its potent message about storytelling and incarnation (just ask my best friend Tony!). It's also one of the most visually resplendent animated (or stop-motion) films I've ever seen, which is no surprise, given how it was produced by the same Hillsboro, Oregon studio (Laika Entertainment) which also brought us Coraline and ParaNorman. For a thoughtful adventure story, check out Kubo.
18. Zootopia
Nominated for 1 Oscar, for Best Animated Feature
When I saw the first trailer for
Zootopia
, full of CGI bunnies, sloths and foxes, I didn't guess that it would be a poignant parable about racial prejudice and structural inequality, but lo and behold! Disney films usually pack an emotional punch and preach to adults in the audience along with the kids, but
Zootopia
transcends the typically-profound bar set by Disney, achieving legitimately incisive and timely social critique.
17. Hacksaw Ridge
Nominated for 6 Oscars including Best Picture, Director and Actor
Given that I'm an avowed pacifist, war movies are hard for me. I can appreciate the stories of brave men and women who lay down their lives for their people, but I have a hard time rooting for one country over another, when most wars are more complicated than "good guys vs. bad guys". And that's what makes Mel Gibson's big comeback film
Hacksaw Ridge
so remarkable: even while telling a story about World War II (where there was as close to a "good" and "bad" side as we've seen in recent history), real-life war hero Desmond Doss' story complicates the categories. His legacy is a reminder of how nonviolent conviction, love and faith can transform a violent world. How timely.
16. Fences
Nominated for 4 Oscars including Best Picture, Actor and Supporting Actress
Plays don't always translate well to screen, as some of the magic often gets lost in translation. In adapting August Wilson's classic stage-play
Fences
, director (and star) Denzel Washington sidestepped the problem entirely by translating the play to the screen as literally as possible. Indeed,
Fences
feels like a play, with a few central locations and long, dialogue-driven scenes featuring big, scenery-chewing performances. Denzel may even take home a record-breaking third Oscar this year, but if you watch
Fences
, do it
for Viola Davis' bravura performance which will, God-willing, win her a well-deserved and long-overdue Academy Award. She's remarkable in it.
15. Jackie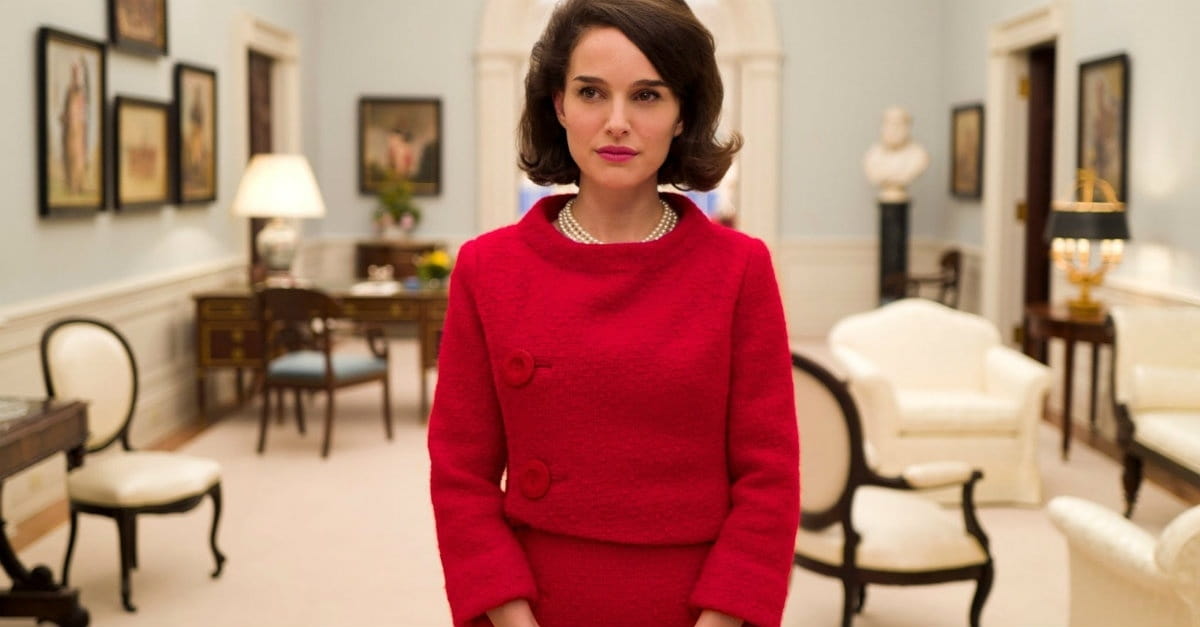 Nominated for 3 Oscars including Best Actress and Original Score
Emma Stone is my pick for 2016's best actress (keep reading), but I wouldn't be a bit disappointed if Natalie Portman picked up her second statue this year. Her portrayal of Jackie Kennedy isn't just technical or precise; it's also harrowing. She isn't an
impression
of Jackie, she's a flesh-and-blood character with doubts, fears and frustrations, swimming in grief in front of the world's largest audience. It's an impossibly complicated performance, pulled off miraculously; plus, the film that surrounds her is inventive, thoughtful and appropriately sober. It's a film for film fans, for history buffs, and for those who struggle with grief and doubt. It's a thing to behold.
14. A Monster Calls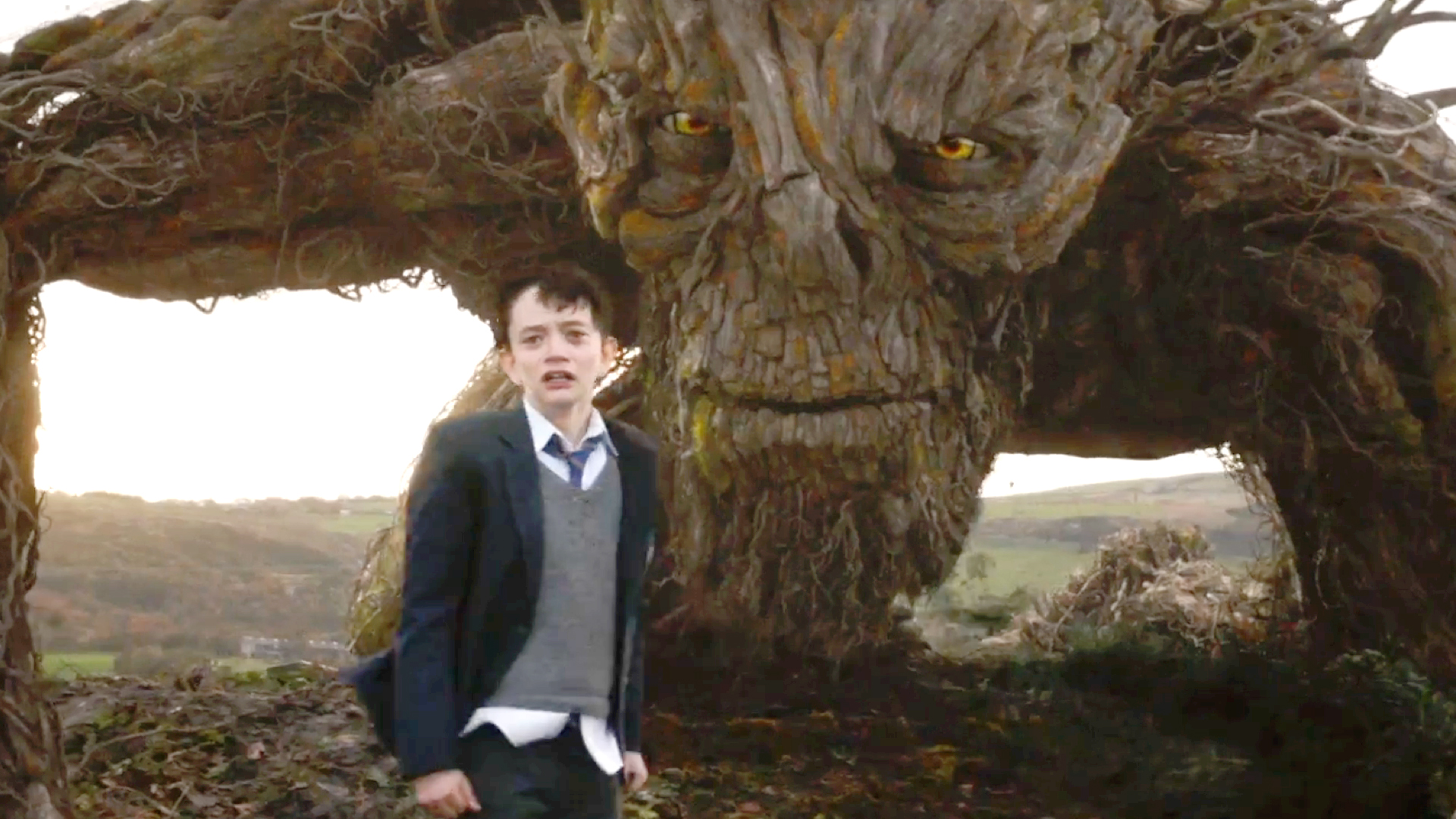 I knew going into
A Monster Calls
that it was just my type of movie. Coming-of-age story meets fantastical, allegorical treatment of deep human emotions. I didn't quite expect, however, what an emotional gutpunch the film would turn out to be.
A Monster Calls
also features some of my favorite working actresses (Sigourney Weaver and Felicity Jones) and a brilliant breakout performance by the young Lewis McDougall in a rich, layered story about grief, guilt and the art of storytelling. If you have some emotions to work through
, A Monster Calls
is just what the doctor ordered, but don't dare watch without a full box of tissues in hand.
13. Hunt for the Wilderpeople
At their most indulgent, indie comedies are known more for their eccentricity than their humor. Occasionally, however, one strikes just the right balance. A perfect example of indie quirk leveraged for character, heart and humor in perfect doses is this year's lowkey comedic masterpiece,
Hunt for the Wilderpeople,
written and directed by
What We Do in the Shadows
director Taika Waititi (also directing this year's
Thor Ragnarok
). The narrative takes a few sharp turns early on, but once
Wilderpeople
settles in, expect to feel and laugh and feel again and laugh again. Rince and repeat.
12. Moana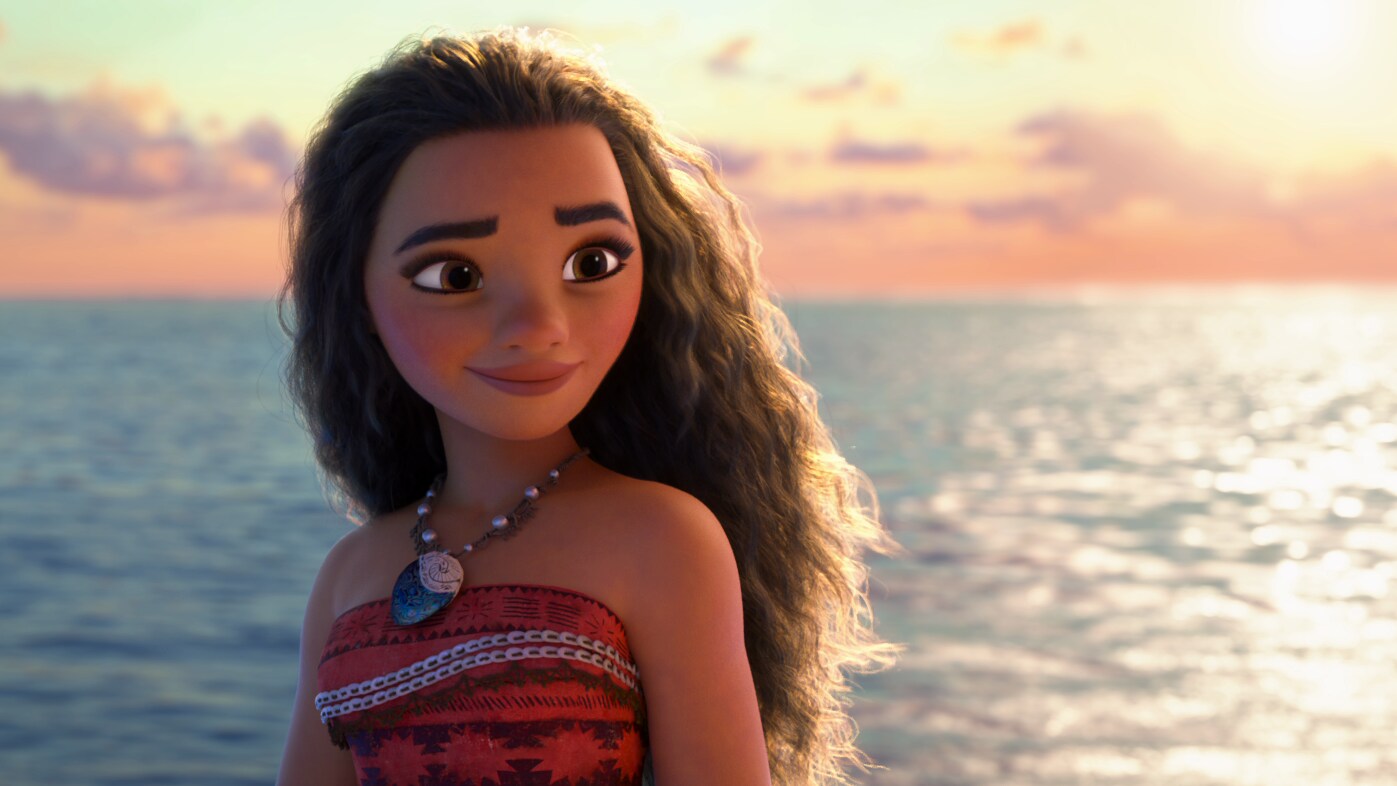 Nominated for 2 Oscars, for Best Animated Feature and Original Song
I've already written quite a bit about Disney's newest musical Moana, which turned out to be an emotionally rich, thematically mature take on the standard Disney formula. While Moana may owe much to the studio's older hits, however, its unique combination of elements, paired with a dynamic protagonist, an inspired lack of love interest, and a soundtrack to rival Disney's best, all make Moana the best animated musical in years.
11. Hidden Figures
Nominated for 3 Oscars including Best Picture and Supporting Actress
Some have written off
Hidden Figures
for its formulaic approach to the biopic, but I could not disagree more. In the first place, there's nothing trite or cliche about the performances at the film's center. Indeed, Taraji P. Henson, Octavia Spencer and (the surprisingly luminous) Janelle Monae all bring their characters to life with verve and vulnerability. Inspired by true events, the film tells just the kind of story that needs told right now, one about women of color who shaped our shared history and got no lasting credit for it. Sure it's a feel-good crowd-pleaser, but there's nothing inherently wrong with that. If done well, feel-good family films can shape our collective consciousness for the better, and
Hidden
Figures
has what it takes to do just that.
10. Captain America: Civil War
There was no way Marvel's second-most recent blockbuster
Captain America: Civil War
wasn't going to make an impact on me. I'm a tried-and-true Marvel devotee, but even so, I could recognize Civil War for what it was: a cut above. Sure, it was essentially another
Avengers
outing, with the most impressive rogues gallery of heroes committed to film yet, but the Russo Brothers (sibling sitcom producing team turned Marvel in-house directors) managed to integrate into the
Avengers
aesthetic the paranoid spy-thriller feel of 2014's
Captain America: Winter Soldier
, resulting in a bombastic superhero film with real perspective. Still, though, I must admit: the first
Avengers
is still my favorite. Sorry.
9. Sing Street
Sing Street
is the third musical film directed and written by Irish auteur John Carney (after 2007's
Once
and 2013's
Begin Again
). While all his films are sweet,
Sing Street
is, for my money, Carney's crowning achievement. The story is set in the 1980s and centers on a handful of Irish Catholic schoolboys who band together to make music and impress girls. To quote a character, it's a thoroughly "happy-sad" affair, which happens to be my favorite combination of cinematic emotions (see
Inside Out
). Given the film's musical inspiration (80s new-wave pop-rock), it all seems specifically designed to delight me, and so it does. This was a good year for musicals (keep reading).
8. 10 Cloverfield Lane
Writer/director Damien Chazelle has helmed two devastatingly good films in his short career, 2014's
Whiplash
and this year's
La La Land
(keep reading), but few realize he also helped pen the script for 2016's most unexpectedly masterful sci-fi thriller and spiritual sequel to 2007's
Cloverfield
:
10 Cloverfield Lane
. The setup is ingeniously simple, with (criminally-underrated) Mary Elizabeth Winstead playing a woman who wakes up after a car wreck holed up in a survival bunker, held captive (or not?) by the never-better John Goodman. It's a twisty ride to the finish, but I won't spoil any of it for you. Because I'm a really, really good friend.
7. Don't Think Twice
It's no secret that, if this whole youth ministry thing doesn't pan out, my plan B is to move to Chicago and pursue improv comedy full time. The whole lifestyle just seems so kinetic and creative to me. Watching this year's
Don't Think Twice
(directed by stand-up comedian Mike Birbiglia and largely improvised by its talented cast), however, cast my dream in a whole new light. Sure, improv is fun, and creative, but it's also hard, and heartbreaking, as so many of the dreams of our youth turn out to be. What starts out as a naturalistic comedy about improv turns into a reflection on growing up when old dreams become unsustainable. It's sobering, but so so good.
6. 20th Century Women
Nominated for 1 Oscar, for Best Original Screenplay
Interestingly, autobiographical mother-son relationships feature prominently in three of my favorite films from last year (this one,
Other People,
and
Moonlight
).
20th Century Women
, set in 1979 and anchored by a textured performance by the always-stunning Annette Bening, tracks a relationship between an older single mother and her teenage son. She enlists the help of his platonic female friend (Elle Fanning) and their roommate (personal-favorite Greta Gerwig) to teach her son how to be a man. Having been raised by a village of caring adults myself, I always treasure seeing big, complicated found-families in film, and
20th Century Women
is my favorite in some time. Also, listen for some of the best, cleverest dialogue from any film last year.
5. Manchester by the Sea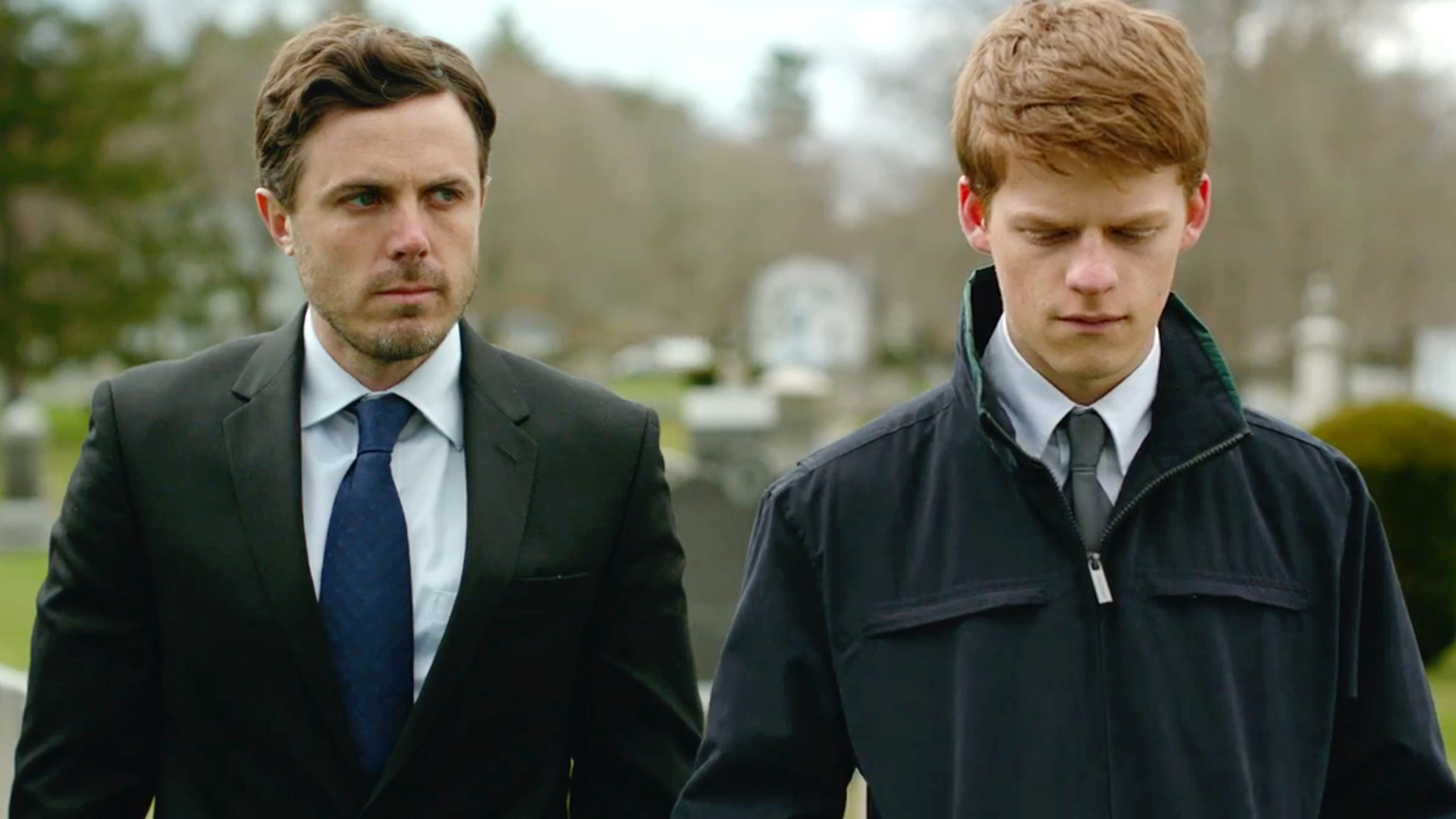 Nominated for 6 Oscars including Best Picture, Director and Actor
In a year inexplicably full of movies about grief, one faces it head-on: Kenneth Lonergan's
Manchester by the Sea
. When hard-nosed Bostonian Lee Chandler (Casey Affleck in a stellar, grounded performance) learns of his brother's passing, he's forced to return to his hometown to look after his teenage nephew (the also-brilliant and also-Oscar-nominated Lucas Hedges). The prodigal son of Manchester must then face the demons that drove him away in the first place.
Manchester
's alternately funny, earnest, sweet and gut-wrenchingly sad. For some real catharsis, cry your way through it and thank me later. Or hate me. Both acceptable options.
4. Moonlight

Nominated for 8 Oscars including Best Picture, Director and Supporting Actor
There are movies that defy cold, "objective" analysis, and this year's
Moonlight
is one of them. It must simply be absorbed, bathed in. Plus, I am particularly ill-equipped to say anything meaningful about the story of a queer, black young man from inner-city Miami, so please just trust me when I say that
Moonlight
is the most tender, innovative, important movie you could watch from the last year. It's not my absolute favorite of 2016 (keep reading), but I'm pulling for it to win best picture.
3. Arrival

Nominated for 8 Oscars including Best Picture, Director and Adapted Screenplay
Amy Adams is a force of nature, with a growing list of rich, fully-embodied performances under her belt (
The Fighter, The Master, American Hustle, Enchanted, Doubt, Julie & Julia,
this year's
Nocturnal Animals
). Denis Villeneuve (
Arrival
's director
)
is one of the most confident aestheticians working in Hollywood today. Together they made a philosophically dense alien invasion movie about language, time and grief. Thinky sci-fi is right in my wheelhouse, so I expected to love
Arrival
, but I didn't expect for it to change how I relate to my own memories and relationships. But it did. That's all I really have to say about that. Anything more would be spoilery, and I respect you too much to do that to you.
2. Silence

Nominated for 1 Oscar, for Best Cinematography
Legendary and consistently-groundbreaking director Martin Scorsese has been gestating an adaptation of Shusaku Endo's seminal novel about 17th century persecution of Japanese Christians for nearly twenty years. And the director's deep passion for the material shows throughout the film. Sure,
Silence
is long and serious, but it's also the most respectful, complicated, messy, flesh-and-blood portrayal of faith in the face of suffering I've ever seen on film. Period. Imagine that, a "Christian" movie which takes the human experience seriously, in all its messiness. If you're a person of faith, please go see Silence. If you're a Scorsese fan, you probably already have.
1. La La Land

Nominated for 14 Oscars including Best Picture, Director, Actor and Actress
I don't know if there's anything to say about
La La Land
that hasn't been said a hundred times and better than I could say it. It's colorful and fun and the performances are incredible (Emma Stone could win an Oscar this year!). Sure, personal mileage may vary depending on your taste for musicals, but even if they're not typically your style, you may still resonate with the themes at the heart of this movie, like vocation or romance or the personal cost of pursuing your dreams. Honestly, just go see
La La Land
. Do it. Sometimes things are just lovely, and that's ok. Don't overthink it. Do it. Watch
La La Land
. You know what? You deserve it. You deserve a little happiness in your life. Just go watch it already. Why keep denying yourself? You're a treasure and everyone thinks so. Go watch
La La Land
. Do it.
(caution: some light language)