Advent Day 19: The Shepherds
This year I'm blogging through Advent season. The goal is to put up a shorter post every day in December on topics related to the holiday, and I'd like to toy with some different media (music, poetry, art). I may not stay faithful to the format, we'll see, but I'd thank you to come along on the journey with me anyway. I hope this can enhance your Christmas experience as I'm sure it will mine.
There are elements of the Christmas story which have become mundane by repetition, beautiful nuances that fly right by our American ears as we hear about the nativity for the sixth, seventh, or eight-thousandth time.
How necessary it is for us, then, to take a step back and look at the text with fresh eyes. Then we are able to see characters which have previously slipped through the cracks: characters like Simeon, Anna, or the shepherds who earn our closer look tonight.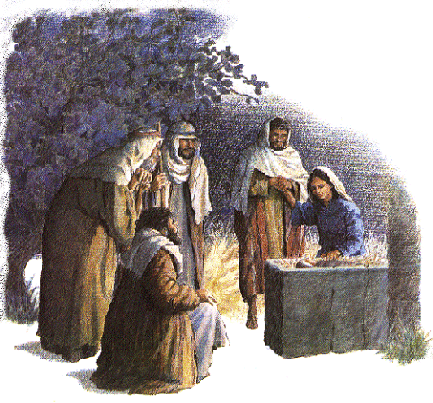 We often consider the shepherds in this story to be incidental, characters who happened to be nearby when the angels announced the coming King. And this is no shame. How could we understand the socio-economic conditions of ancient Israel?
All one must really know to grasp the significance of the angels' appearing to the shepherds is that shepherds occupied a lower social rung than most, than nobles, merchants, religious leaders. That the angels would appear to animal herders, and night shift animal herders no less, who may well have been criminals or servants, was as scandalous then as it would be now.
Wouldn't we expect the announcement of a coming King to come first to the rich or powerful?
How remarkable, then, and how like God, that He would reveal Himself to the unworthy, the disreputable, the "dirty." From the very moment of His birth Jesus was in the business of breaking the foundations of our sinful, inequitable worldviews. From the beginning Jesus was in the business of embrace and inclusion.
What right have we, then, to turn away those whom God pulled to His breast? This Christmas let us practice seeing the world through the eyes of our Savior who considered all to be worth dying for. The Christian story is one built around radical inclusivity and faith in a God who restores all people to each other as He restores us to Himself. That's what I'm believing this Christmas, that God is for all people, and that I want to be part of such a lovely story.